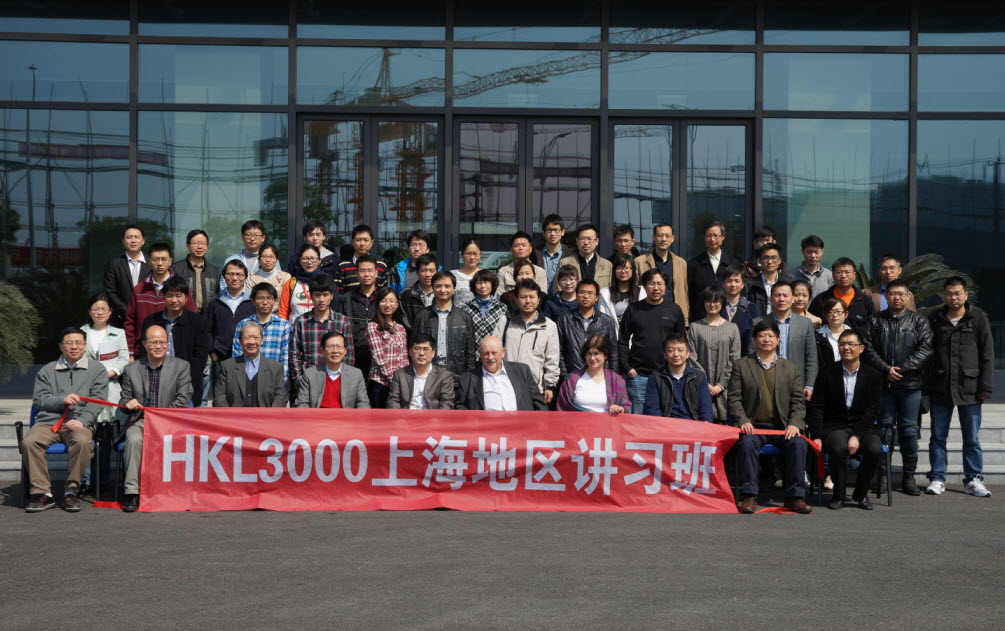 ---
Raw experimental data for 3D structures highlighted at PDBe. The PDBe now has a web component available on structure pages with a direct link to raw diffraction data stored at the IIRMC (ProteinDiffraction.org). Look for the "Experimental raw data" widget.
A New Guide for Explorers of the Submicroscopic World Inside Us. The UVA Health System Newsroom and UVA Today have reported on our Nature Protocols Paper, which was featured on the journal cover. Also reported by:
Wladek was recently interviewed for Polish radio. The interview was broadcast in multiple places in Poland. Listen Here (in Polish)
New Distinguished Research Service Award Honors Dedicated Faculty Lab alumni Maksymilian Chruszcz received 2018 Distinguished Research Service Award -- USC, March 16, 2018
Must Life be Carbon-Based? Lab alumni Janusz Petkowski Podcast on the searched for life -- BBC, Feburary, 2018
A public database of macromolecular diffraction experiments - IUCr, November 8, 2016. Also reported by:
Here's how your body transports zinc to protect your health - EurekAlert!, November 3, 2016. Also reported by:
A Heart-Shaped Protein - the National Institute of General Medical Sciences, February 11, 2016
Big DATA en Biomedicina. Wladek Minor: el cerebro estratégico by Lourdes Pozueta Fernández, February 10, 2016
NPR Interview with Wladek Minor by Sandy Hausman. Dec 21, 2015
"Is the Precision Medicine Initiative really necessary?" October 2015 ASBMB Today
"How UVa is rescuing vast amounts of scientific knowledge on a very small budget," September 2015. Also reported by:
Fertilization Discovery: Do Sperm Carry Tiny Harpoons?
August 2015. Also reported by:
The paper describing the HKL suite is #23 on the list of the 100 most cited scientific papers of all-time (#7 among papers published in the last 20 years). Published in Nature, Vol 514:550-3. October 30, 2014.
Also Reported by
"Double Trouble" paper has been selected for Protein Science Video Highlights September 2014
PSI Structural Biology Knowledgebase: Microbial Pathogenesis: A GNAT from Pseudomonas February 2014
NIAID Featured Structure: Pseudomonas aeruginosa PA4794 January 2014
Argonne National Laboratory press release about PA4794: "Newly ID'd protein provides target for antibiotic-resistant hospital bacterium" November 26, 2013 (mirror)
Minor laboratory spotlight in the Oct. 2013 edition of Rigaku's Crystallography Times (mirrored) October 2013
New technique, developed at U.Va., can identify role of proteins with unknown function December 2012
A shortcut to discovering cells' secrets December 2012
Papers selected by Alex Wlodawer December 2012
Czarny obraz polskiej nauki (The dark side of Polish science) September 2012
Serum albumin diversity August 2012
Scientists Work Together to Achieve Milestone Against Deadly Diseases June 2012
Analyzing an allergen January 2012
Peanut allergies: UVA breakthrough could improve diagnoses December 2011
Godfathers of Polish bioinformatics mafia (broadcast from Channel 1 - Polish Radio)
( play pause stop Update Required To play the media you will need to either update your browser to a recent version or update your Flash plugin. ) November 19, 2011
Protein crystallography for non-crystallographers, or how to get the best (but not more) from published macromolecular structures. (review) May 2011
Wladek Minor made Honorary Professor at Liverpool October 2009
U.Va. Researchers Determine the 3-D Structure of Anthrax Protein August 17, 2009
Protein Crystallography Times August 31, 2009
CSGID reach the milestone of determining 100 protein structures August 17, 2009
MCSG reach the milestone of determining 1000 protein structures July 17, 2009
U.Va.'s Wladek Minor is Putting Proteins on the Molecular Map March 19, 2008
Inventor of the Year award (front page) May 17, 2007
Interview on Polish radio (Article) February 9, 2006
www.Rzeczpospolita.pl article February 3, 2006
The Success of Polish Scientists working in the USA (Article) January 31, 2006
Argonne Researchers Contribute 1000th Structure to Protein Data Bank January 30, 2006
Argonne's Structural Biology Center first to produce 1000 structures that improve understanding of human and environmental health January 27, 2006
C-Ville Weekly January 22, 2006
#2 most cited paper in the past decade October 2005
Liquid Handling for Crystallography July/August 2003